The PGDPPED is a Post Graduate Diploma in Pre-Primary Education course offered by Ignou university which prepares teachers for Pre-primary education. This course was created to meet the increasing demand for pre-primary education staff. This course provides a comprehensive overview of both the theoretical and practical aspects with the help of Ignou PGDPPED project work and pre-school education in the current and future educational environment.
To organize experiences and to strengthen pre-school teachers' professional competences.
To allow teachers to create meaningful learning experiences for preschool children.
To acquire skills necessary to select and organize learning experiences.
To understand the developmental needs of preschool children.
To gain a better understanding of the various aspects of pre-school administration. This course will allow the learner to apply the theoretical concepts learned in the previous four courses. This course teaches the skills and ground realities of preschool education.
Ignou PGDPPED Project Work
Many course of the masters in Ignou university consist of project work and MESP085 project is an essential part of a PGDPPED program. In many universities around the world, the research proposal is used to decide whether or not to accept an offer to the masters program. The PGDPPED project proposal must be positive and persuasive. It should also allow the university to assess whether you are a good match for their mentors and research areas. Writing such a task is difficult and time-consuming. It requires critical thinking, analysis, and communication. The task requires a significant amount of effort and time. Get the help from Ignousynopsis.com for project proofreading.
Our End-to–End Assistance
Expertise in the subject area would help you in research. 
It is difficult for scholars without prior experience in academic research, such as those who have worked in various industries or corporates, to write a strong Ignou PGDPPED project. Scholars who are experienced in teaching, such as lecturers and professors, may find it difficult to gather academic articles from peer-reviewed journals and to read them.
Excellent Research Proposal for Ph.D. Scholars
1 – What do you bring to your field?
2 – If  the study been conducted before? It was conducted in what location?
3 – What is the theoretical framework of the study?
4 – What research questions/hypotheses are you asking?
5 – If the study requires primary data Are you able to provide additional data if necessary?
6 – Where can I get data?
7 – What is the study design? What number should be targeted?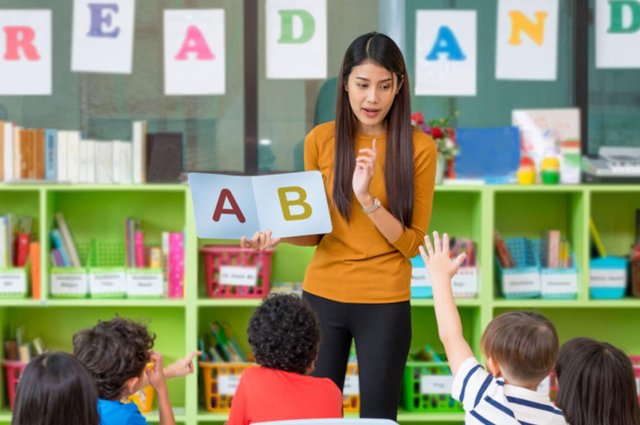 The Best Ignou PGDPPED Project Writing Service - Professional Assistance
The greatest problem is simply the fact that it requires so much effort and time. This is something very few students have, and many don't have the time or the resources to complete a Ignou PGDPPED project well.
The struggle is inevitable, even if you have both these things. To complete a MESP085 project work there are many complicated and difficult steps that must be taken. If you don't stumble upon one of these, then you probably aren't human.
These problems all conspire to lower the quality of the project work. They are the issues that project writing students have struggled with for years. With the best Ignou project writing service available, you can now have the project of your dreams.
It can be difficult to write an academic paper. Managing citations is one of the most important aspects of your thesis. Our expert writers will help you select the right type of citation for your topic and field of study
The Best Internet Help in Ignou Project
Although our master project writing service is the best, it's not the only option. But can you trust someone to complete such a complex and challenging assignment? Only a professional with enough experience and knowledge can do the job. You need to hire a professional to write your Ignou PGDPPED project. They should have the expertise and resources to handle this type of assignment.
Our writers have years of experience in the field and are familiar with how to correctly reference sources.

We offer a wide range of proofreading and editing services that will ensure your satisfaction from beginning to end.
If you have any questions about your order, our support team is always available.
We are familiar with the requirements of graduation committees and admissions committees for graduate writing and can help to emphasize these points.
Only 100% of our content is original and written exclusively for you. 

We won't plagiarize.

We are the best Ignou synopsis and project writing service. Our commitment and caring approach will make you feel confident in your paper. 

We understand how stressful life can be for students and are here to help.
Our help is intended to assist you in writing a good Ignou PGDPPED Project.
Popular Questions Searched By Learners On Ignou Synopsis:
Q – What is the last date to submit the Synopsis and project report?
Ans – Synopsis Last date For July batch is March 30th Report Last date For July batch is May 30th Synopsis Last date For Dec/ Jan batch is September 30th Report Last date For Dec/ Jan is November 30th
Q- Who Check the Ignou PGDPPED project synopsis?
Ans – Synopsis or project proposal is checked by synopsis evaluators from a list provided by the School of Education, IGNOU, New Delhi.
Q – Where should I submit my dissertation?
Ans – It should be submitted only at the Regional Centre.
Q – When is it best to submit my dissertation during an academic calendar?
Ans – If you were admitted in January, your Project/ Dissertation must be submitted by 30 November. If you were admitted in July, the Dissertation must be submitted by 31 May..
Q – What is the best way to write a dissertation?
Ans – A dissertation must be written according to the Handbook of Project. Dissertation must be written only in English.
Q – Do I need to attach a copy of the approval for the synopsis of the project dissertation?
Ans – Yes
Q – How many copies are required for the dissertation?
Ans – One copy (hard copy) must be submitted. One copy must be kept and one copy must be sent to the guide.
Q – Do I have to bring a dissertation for TEE (viva-voce)?
Ans – You should always have your dissertation copy with you. An IGNOU University Identity Card is also required.
Q – What are the passing marks for MESP085 Project?
Ans – Passing marks are 40 out of 100.