Masters in political science is also known as MPS in Ignou university which gives the sound knowledge of political phenomena at regional, nation and international level. MPS consist of 4 subject in first year and 8 subjects in second year. Student need to write Ignou MPS Solved Assignment 2020 21 of every subject in first as well as second year.
MA Political Science Solved Assignment Assist
Ignou is an open university which offer distance learning education. Most of the learners of Ignou are working and because of this distance learning, did not get time to complete the assignments and project work.
If you are also facing the same problem and do not have the opportunity to read the text up? Ignou synopsis will help you step by step to solve the assignments from a number of the experienced writers on the planet.
Solved Assignments provided by our experts are ones that you could expect to be first and in accord with the education you've received from the course.
We are dealing in this niche from last 10 years and have served millions of students of Ignou as well as other university. Our services include Projects, Assignments, Thesis and Dissertation.
MPS Solved Answers Quality
24/7 Support – With Round-the-clock support and immediate access to a specialist, you can get our online assignment writing support instantly, whenever you would like.
Guidelines
We always write the solved assignment of MPS by following the Ignou guidelines. Our writers write the answers of the question according to the maximum words given in the guidelines by the Ignou University.
According to Your Requirements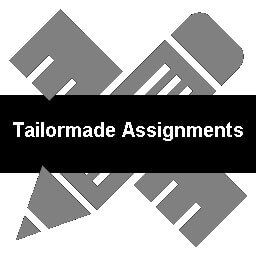 Our writers compose assignment according to your requirements which will help in getting good marks. We provide tailor made assignments to the learner on given time.
Plagiarism Free Assignments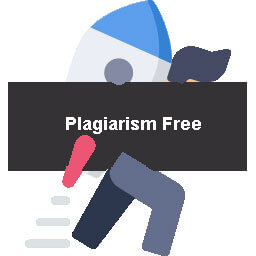 The basic requirement of every learner of Ignou MPS solved assignment 2020 21 is that they don't need copy paste answers. Our writers ensure this plagiarism issue and always write the answers in their own words which make them unique.
MPS First Year Solved Assignments 2020 21
Title of the Course
MPS-001
India: Democracy and Development
MPS-002
Political Theory
MPS-003
MPS-004
Comparative Politics: Issues and Trends
MPS Second Year Solved Assignment
Title of the Course
MGP-004
Gandhi's Political Thought
MGPE-010
Conflict Management, Transformation and Peace Building
MGPE-011
Human Security
MGPE-013
Civil Society, Political Regimes and Conflicts
MPSE-001
India and the World
MPSE-002
State and Society in Latin America
MPSE-003
Western Political Thought
MPSE-004
Social and Political Thought in Modern India
MPSE-005
State and Society in Africa
MPSE-006
Peace and Conflict Studies
MPSE-007
Social Movements and Politics in India
MPSE-008
State Politics in India
MPSE-009
Canada: Politics and Society
MPSE-010
Dissertation (Optional)
MPSE-011
The European Vision in World Affairs
MPSE-012
State and Society in Australia
MPSE-013
Australia's Foreign Policy
MED-002
Sustainable Development: Issues and Challenges
MGPE-007
Non-violence Movements after Gandhi
MGPE-008
Gandhian Approach to Peace and Conflict Resolution
MED-008
Globalization and Environment
Ignou Synopsis — Your Specialist Assignment Assist Online
When any student of Ignou University looking for assignment help online they don't want any trouble and copy paste assignments. Ignou synopsis is always keep these things in mind and offer Ignou MPS Solved assignment 2020 21 which is written by our experts from the scratch.
If you are ordering assignments online from us keep the below things in mind
1 – Our all assignments are 100 percent original
2 – Assignments are written according to the guidelines of Ignou
3 – Plagiarism Free Assignments
We believe in our assignment writing experts as they are experienced and write customize assignments according to student's requirement.
Choosing a writer for your assignments is always your choice!
You tell us your requirements and how you need your Ignou mps solved assignment 2020 21 and we will write keeping in mind your requirements.
If you need someone who can compose your MPS assignment effectively and efficiently with in the given timeline, contact us. Our writers write high quality assignments which is 100 percent unique and plagiarism free.
Write my MPS Assignment Fast And With Attention To Detail
Ignou synopsis hire writers who are degreed in different course and specialization, which makes easy for us in assigning writers according to your requirements.
How to Place order for MPS Assignments
WhatsApp – To place the order from your WhatsApp you need to visit to our website and click on the WhatsApp icon and place the order.
Email – Compose an email with your requirement regarding the assignments.
Call – Call us to place your order for IGNOU MPS Solved Assignments 2020 21
Once you will order from us relax and rest assured and we will do the writing part. Eventually you are able to forget about these sleepless nights when you needed to do your assignments.
The motto of Ignou synopsis is to build a satisfactory and long term relationship with our students. You won't ever need to use another assignment help service after you utilized ours.
Hiring us for your assignments and project work sets you free from any kind of any academic stress. Get in touch with us and our professional writers will take care of your solved assignment and project work and help you in getting good marks. Don't hesitate, put an order and allow qualified professionals perform all of the work.
How To Get Ignou MPS Solved Assignment 2020 21 in Pdf Format
You can click on the above download link to buy the Ignou MPS solved assignment 2020 21 and and if you wish to download the last year MPS assignments click here. You can place the order manual by calling at our number or by just emailing it. Our Customer executive are available 24/7 for you.
Related Blog